Biden administration still seizing land at the border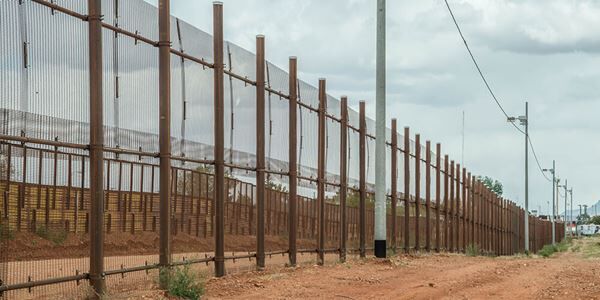 Despite campaign pledges to stop building a wall, the Biden administration is still following through on policies that allow it to seize land on the Southern border, according to Politico.com.
As Politico reports, "This week, the U.S. government seized six acres from a family in Hidalgo County, Texas, the result of a Trump-era court case designed to help construct the border wall."
Politico notes that "Administration officials said they didn't [work to end the case] because they are still in the midst of a review of federal resources used to build the wall" but adds that the review "was supposed to be finished by March 20."
The news comes as the Biden administration nears its 100th day in office. During its first three months in office, the administration has worked to reverse or end many of Trump's policies. Early in the administration, Biden started working towards reversing many of Trump's immigration tactics.
Some have argued that some of those reversals and Biden's softer rhetoric on immigration helped lead to a surge of migrants on the border. Although members of the media still aren't able to tour all of the facilities on the Southern border, some recent photos suggest a growing crisis there.