New photos show crowded border facility; hint at larger border crisis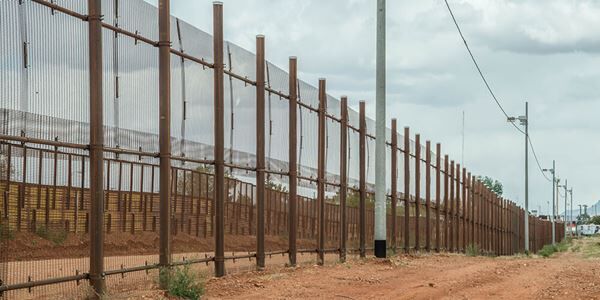 Newly-released photos from a border facility cast a revealing light on the current crisis on the border.
As TheHill.com reported, "Photos released by Rep. Henry Cuellar's (D-Texas) office on Monday revealed crowded conditions in a temporary Customs and Border Protection (CBP) facility as the number of migrants trying to cross the southern border grows." The photos show dozens of people crowded together in harsh conditions as they await processing.
Over the past few weeks, the Biden administration has faced a growing situation on the border as more migrants attempt to enter the United States. During the early days of the new administration, Biden rolled back some of the harsher Trump immigration policies. Although some of the Trump immigration policies remain in place, critics have suggested that Biden's policies have encouraged migrants to come to the border.
Even as the administration weathers criticism on the crisis itself, it's also facing questions about transparency.
As The Hill reported, "The Biden administration has not allowed independent journalists to visit the migrant holding facilities. Some lawmakers like Cuellar have visited the sites, however."
The release of the photos comes just days before President Biden is set to hold a news conference, where he will likely face questions about the situation on the border.